This is wild:
I wrote here that Google had "slapped" me, reducing my traffic from them to my most important learn-Hebrew site by 75%. Yikes!
But it turns out they did me a favor.
Their slap was apparently because of long URLs I had for most of the thousands of pages on the site. URLs that were specifically designed NOT to be too aggressive SEO-wise, such that I would get penalized. Out of the blue I got penalized anyway, after having those URLs for years.
Oops!
Or maybe it was because my site didn't have a mobile-friendly design.
Or maybe both.
Well, I can tell you, very few things focus one's attention like losing 75% of one's Google traffic almost overnight. It wasn't easy, but I fixed the URL issue and put in a mobile-friendly design pretty quickly.
The results:
Google slowly indexed my new pages with cleaner, shorter URLs and my new mobile-friendly design. Eventually the traffic was higher than before the slap as you can see here: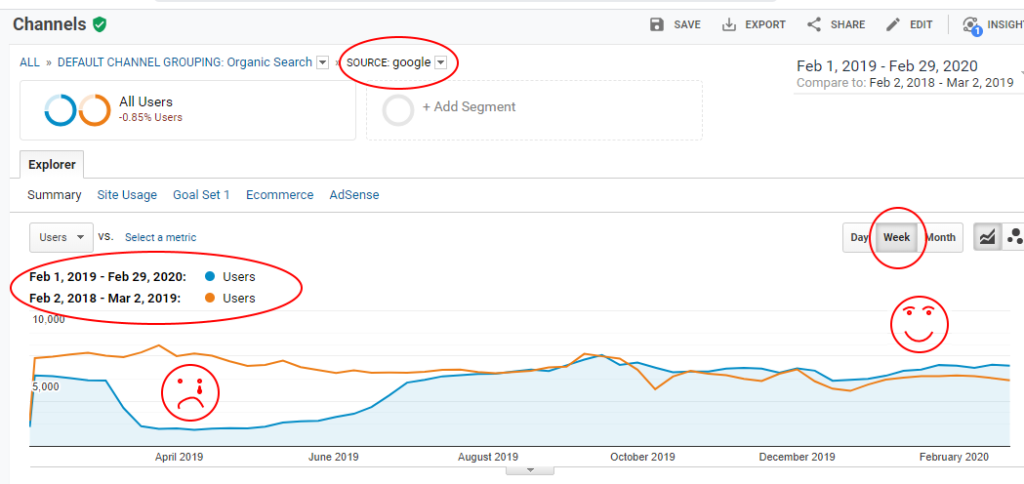 The Lesson: Don't play dangerous games with your SEO, but if you do have sudden issues with Google trying to figure out why and fix the problem. You might just wind up better than before.
And see my previous post to understand what you need to do to survive even the worst Google slap.